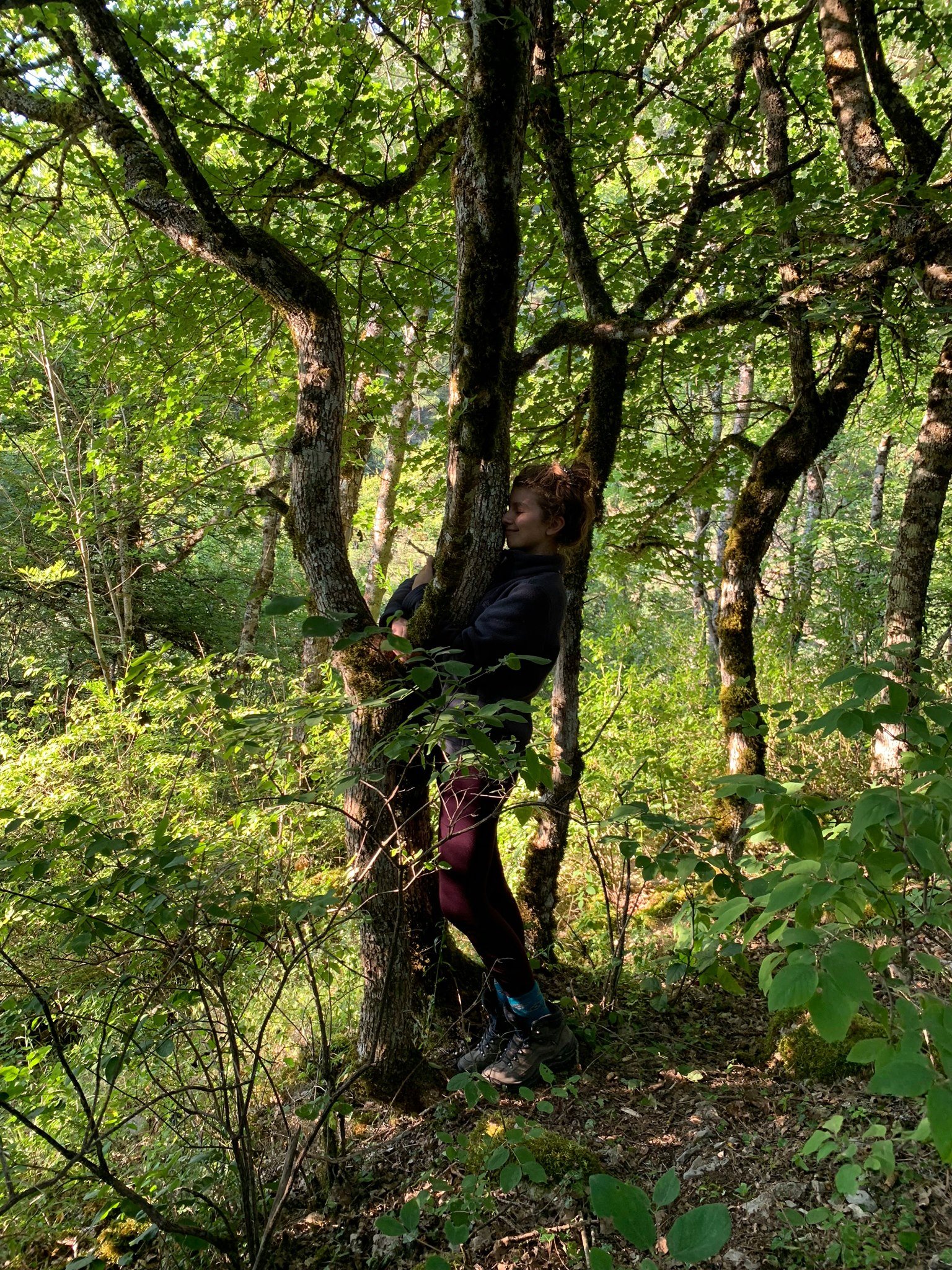 What is this depth?
Calling, deeper, deeper….
. .  .   still . 
For so long I have wondered the contours of your gaping flesh 
The cavern 'of despair'
Mundane calling
Why do we avoid you? and call you:
'pain'?
What is this dance with death, from life?
When I peer inside…
I see… a cave.
A place of hiding.
I climb in, crying out for a place to dissapear
>>> into <<<
If I could be held by your dark light
Covered by the shadows of your body
Embraced by the sweet emptiness of your belly
I would be…
. .   . filled.
Is she emtpy, or is she full?
Is this space hollow, or…
fulfilled.  . . ?
Pointless, lifeless, or. .  . 
Are you alive, in the subtlest of ways?
>>> sweet radiance in the silence <<<
In the deep pit of my stomach…
I feel:
a stirring…
Awakening
But not a leaving
Awakening
But not a climbing out
Awakening
To this chamber
This sacred chamber of my birth
This secret vestibule of my:
death.
Death erupts life and life delights in death…
I feel:
a spiralling…
Remembrance 
That things are not as they seem
Remembrance
That my form is, though seen, entirely in-bet—w e  e   n   .  . .
Twix these two worlds 
I am both life and death, and all that is…
Held here securely in this frame
Existence sits clothed, in her true form:
It is me
I am
Though humble and afraid
in this stark outline
resides the body of
H E R
I cannot escape…
the boundaries of this skin:
My fleshy
real
& messy
So, I follow spiral staircase here within. .  . 
Downward, 
In-ward,
S l  o   w
Until
I 
meet
H E R
below. 
.
.
.